DCTR and LOFT® Team Up to Bring Their Exclusive Furniture Range to Virtual Staging
LOFT, the leading furniture solutions brand for property professionals, has partnered with DCTR, an award-winning creative studio, to revolutionise digital staging and interior design by leveraging the power of 3D technology.
This ground-breaking partnership aims to make interior design better, faster, more cost-effective, and environmentally friendly by digitising LOFT's extensive furniture catalogue with exact photorealistic replicas created by DCTR and making them available in a suite of marketing products for property professionals.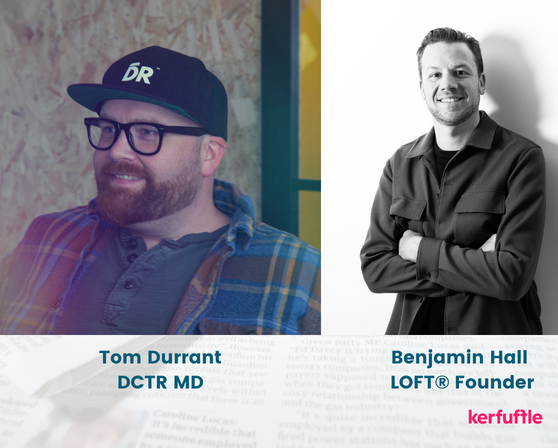 One of the creative products resulting from this collaboration is virtual staging with LOFT furniture. It's believed to be the first time branded furniture has been made available in this way anywhere in the world.
This innovative approach allows property professionals to select LOFT room sets on DCTR's bespoke property marketing platform, Doctor Photo™.
Tom Durrant, MD at DCTR, says, "This is a real game-changer for the staging industry. By including LOFT branded furniture in the visuals we create, we're enhancing the authenticity and realism of our virtual staging, whilst saving our clients heaps of time and money in the meantime compared to physical staging."
Additionally, LOFT now offers virtual property refurbishment services, providing clients with digital representations of work before and after. This allows buyers to visualise how a property would look post-refresh and understand the cost implications before purchasing or undertaking any work.
Finally, LOFT now enables clients to sell or rent off-plan with full CGI featuring LOFT furniture. This feature plays a crucial role in the development and marketing cycle, as clients can see the exact furniture in situ before any construction begins.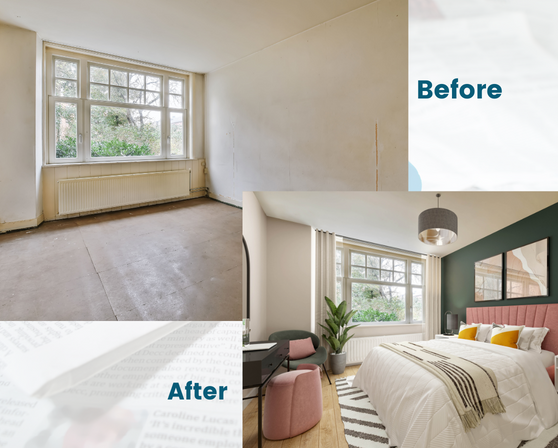 Virtual reality tours, stills, and animations featuring LOFT furniture will aid decision-making and can be reused as marketing collateral. Buyers and renters can rest assured that the photorealistic furniture in the CGI imagery will be the same as the day they move in, providing peace of mind and eliminating any surprises.
Benjamin Hall, Founder at LOFT says "We're delighted to be working with DCTR to give our customers a smarter way to furnish their properties, giving them the fastest possible route to market. By using our virtual staging solution, customers can harness DCTR's exceptional platform in tandem with LOFT's design-focused furniture, resulting in more appealing properties that attract their ideal tenants.
Furthermore, with LOFT's comprehensive next-day operational capabilities, once refurbishment is complete, our furniture can be swiftly delivered and installed as part of our seamless service".
Tom Durrant, MD at DCTR, says, "We couldn't be more excited to work with LOFT. Not only does their furniture look great in the imagery we're creating, but we both share the same vision for the industry."
**About LOFT**
LOFT is a leading full-service furniture brand for residential interiors, designed for property professionals. Recently celebrating their 20th Anniversary, LOFT specialises in Landlord Furniture, Student Furniture, Buy-to-let Furnishings, Furniture Packages, Build to Rent, PRS, Interior Design, Furniture Replenishment, PBSA, and Multifamily.
**About DCTR**
DCTR is an award-winning creative studio based in Surrey. Specialising in CGI, branding, and retouching in the property industry, they craft places people in the real world actually want to live. DCTR is famous for its photo-enhancing platform, Doctor Photo™, which helps thousands of agents and developers get to market with an enhanced visual offering.
---
Find out more about DCTR here: https://www.kerfuffle.com/suppliers/dctr
---