Vaboo surveyed over 100,000 renters to learn about their wants and needs in the 2021 property landscape.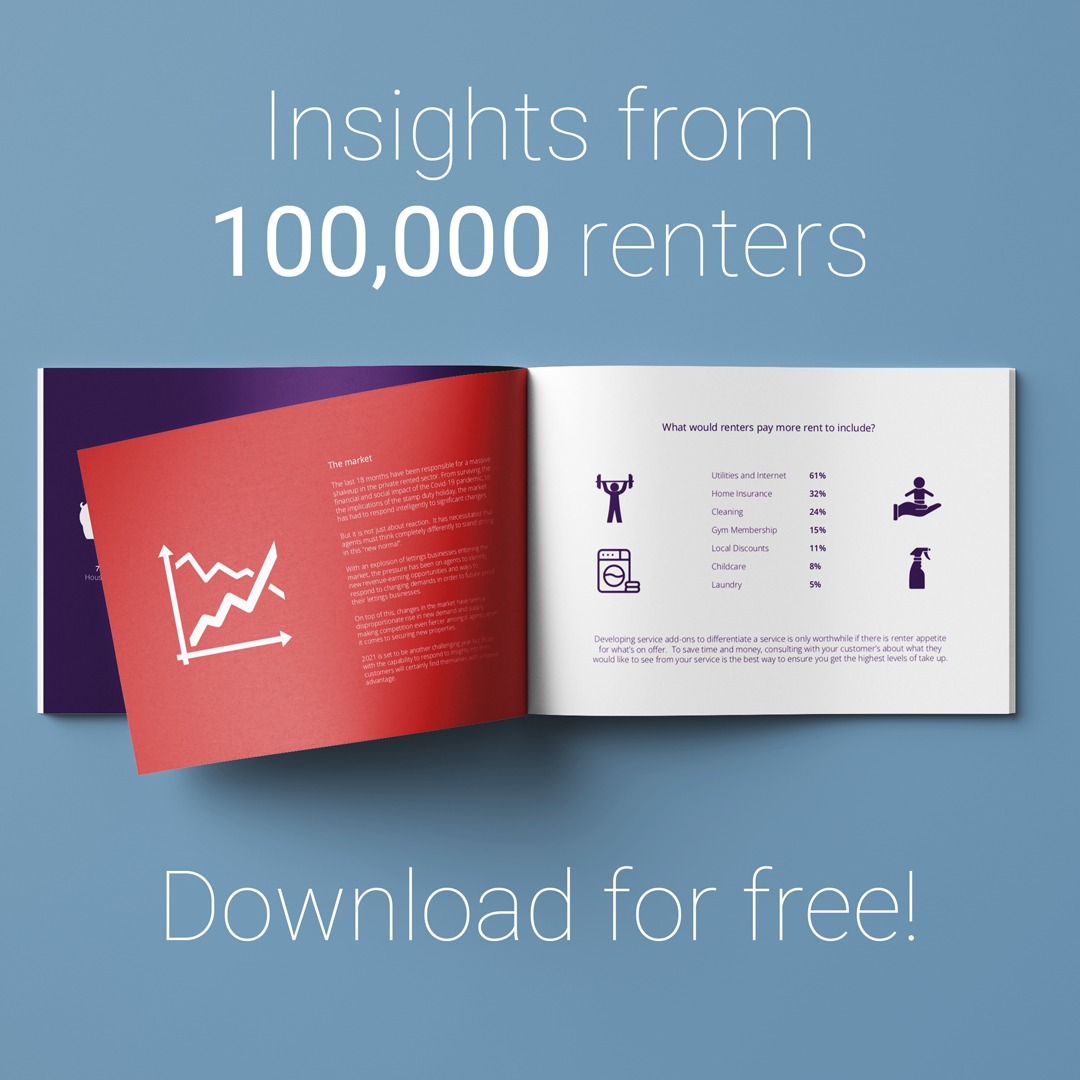 Download your copy of the ebook from Vaboo here

Why?
The last 18 months have been responsible for a massive shakeup in the private rented sector. From surviving the financial and social impact of the Covid-19 pandemic, to the implications of the stamp duty holiday, the market has had to respond intelligently to significant changes.

Vaboo has been listening on behalf of Agents to give them the capability to respond to insights into their customers. And those that do will certainly find themselves with a market advantage.

They have summarised some of the best bits of feedback in a downloadable PDF and want to share it with you!
Find Out
- Why will customers choose a property?
- How do they like to communicate?
- What motivates a final renting decision?
- What insights are you missing out on?
Grow your Revenue
- What would tenants pay more rent to include?
- Which services tenants are prepared to pay their Agent to provide?
- Discover when tenants plan to buy or how long they plan to stay in their rented properties.