Here is a thought leadership article from WeCOMPLETE
---
There's been a lot of talk about referral fees and a lack of transparency in how those are paid. In fact, in the past couple of years, this has been heavily scrutinised to an extent where The Ministry of Housing, Communities and Local Government announced that referral fees might be banned altogether, making estate agents lose one of their most important sources of revenue.
Undeniably, referral fees are the most common business arrangement between estate agents and conveyancing firms. So much so that some of the most prominent think tanks and regulatory bodies stepped in to propose the set of best practices that will protect the consumers' freedom of choice whilst respecting the agents' right to earn.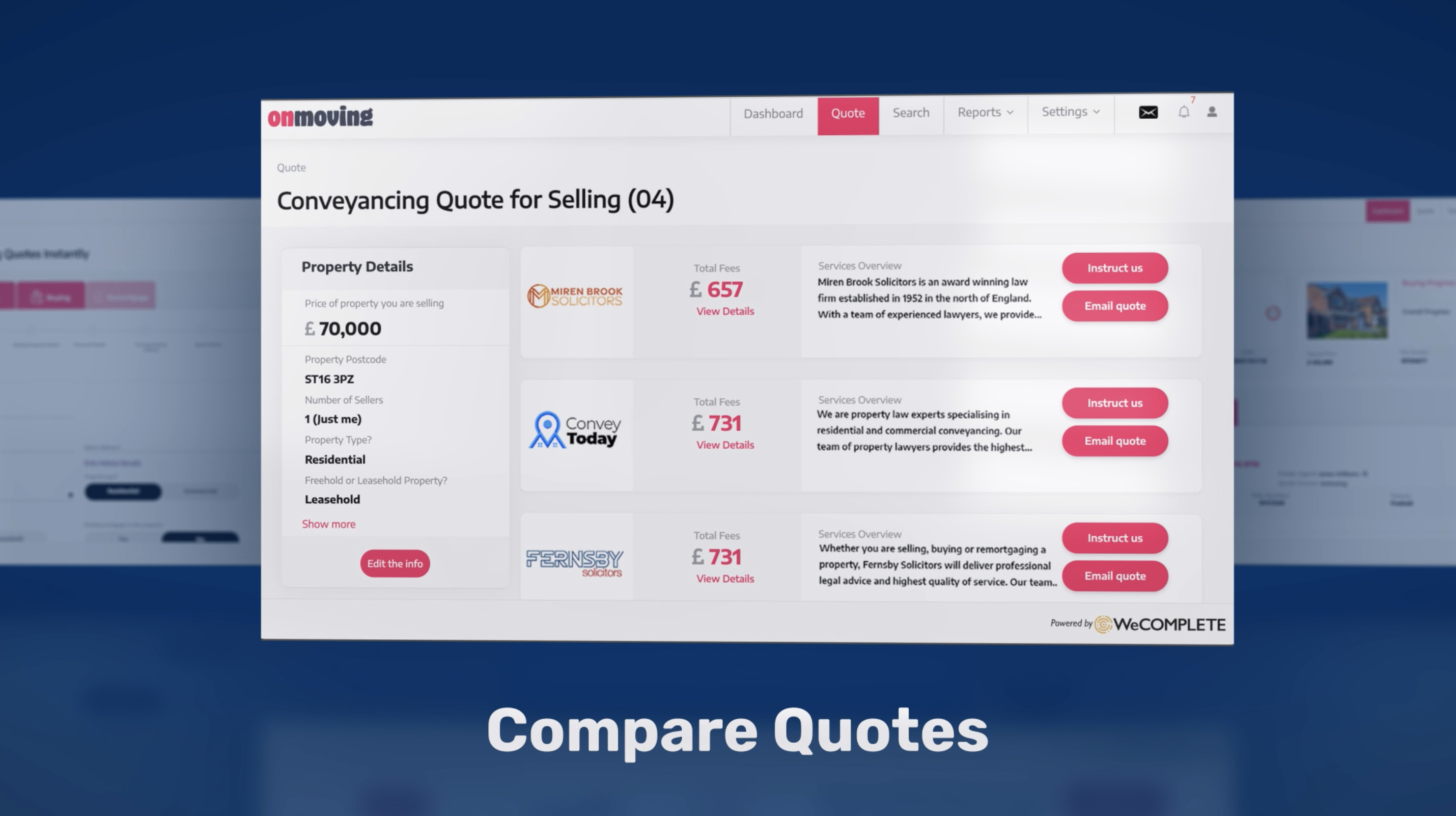 Transparency as the Way to Prevent the Referral Fees Ban
In October 2020, the National Trading Standards Estate and Letting Agency Team (NTSELAT) recommended making the fees transparent instead of banning them entirely. The guidelines published by the National Trading Standards for the property industry consists of the following recommendations:
- Estate agents must act transparently and information on referral fees must be provided to buyers and sellers in advance, allowing them to make an informed decision.
- Estate agents must act in the best interest of buyers and sellers. To that effect, the consumers should be encouraged to "shop around" and be presented with all available options.
- Referral fees need to be clearly displayed in marketing collateral (online and offline) and be as specific as possible, including who the fees are received from and what is the value of each referral.
- Estate agents should educate the consumers about hidden referral fees.
Interestingly, those guidelines echo the suggestions unveiled by Competition and Market Authority, which suggested the facilitation of digital comparison tools that will enable consumers to compare legal services providers, similar to the way they do in many other industries.
Additionally, CMA encouraged the introduction of fixed fees to allow consumers to assess a providers' offering and make it easier for them to "shop around." It's been concluded that making more information available to the consumer would also increase their engagement with the potential providers, building a stronger and more meaningful relationship in the space often seen as intimidating and unapproachable. In return, it's understood that this may subsequently stimulate the growth of digital comparison tools, which will be used to:
- Deliver a step-change in standards of transparency to help consumers to understand the price and service they will receive;
- Explain what redress is available and the regulatory status of their provider;
- Compare providers.
And in Practical Terms?
In reality, those best practices will enable estate agencies across the UK to revisit their referrals strategy and serve their consumers better. James Munro, Senior Manager, National Trading Standards Estate & Letting Agency Team, said:
"We recognise that referral fees have a place in business if used ethically and transparently and with no pressure to use the referred service. It is important that customers are fully aware of the basis and value of a referral or recommendation, so they are able to take an informed transactional decision. Mandatory disclosure of referral fees would ensure there is full transparency around this practice, helping to build consumer confidence in the estate agency industry and demonstrating the duty of care agents should have to both parties in a property sale."
What can estate agents do to stay compliant?
Many estate agents put the information on referral fees in their Terms and Conditions, but under the guidelines of CMA and the watchful eye of NTSELAT, this may not be enough. By far, the most effective option is integrating online conveyancing quotes with the agents' websites. With a robust digital comparison tool for conveyancing quotes, buyers and sellers can compare quotes from multiple legal firms in minutes and be provided with a comprehensive breakdown of fees.
---
Achieve quicker timescales for completion and a much more efficient process - Watch the Silver Bullets Interview
---
Who are WeCOMPLETE?
WeCOMPLETE is the end-to-end digital conveyancing platform developed to streamline the process of property completions and communication between all parties.
Put your brand first with WeCOMPLETE's white label ability as you progress your sale from quote to completion. Now available to the whole estate agent and legal firm arena, WeCOMPLETE is changing the pace of transactions across England and Wales and is proven to reduce completion times by an average of 42%, including the most complex and problematic of cases. With homeowners citing conveyancing delays as a significant contributor to a sale falling through, WeCOMPLETE has reduced fall-through rates to less than a third of the national average.
WeCOMPLETE coordinates the work of estate agents and legal teams using world-class technology to progress the sale. More than just tracking, WeCOMPLETE is a technology supplied to estate agents and conveyancers to expedite every step of the conveyancing process, including automated updates and communication with clients and interested parties in real-time, eliminating labour intensive phone calls, emails, and snail-mail. Agents who have adopted the WeCOMPLETE platform have achieved completions in under 28 days.
Problems they solve for agents
Conveyancing has long been a problem for agents paid on completion. More than just tracking: WeCOMPLETE expedited the conveyancing process by providing a full CRM to legal teams to speed up onboarding, AML, search ordering and returns, form filling, document signing, communication and every step in between. A remote and paperless transaction, reducing completion times by an average of 42% across the most complex of cases. A proven ability to complete in under 28 days and with homeowners citing conveyancing delays as a contributor to sales collapsing WeCOMPLETE has reduced fall-throughs to less than a third of the national average.
Learn how they could help your agency by visiting their Kerfuffle page.
---
Click here to view WeCOMPLETE's exclusive deal for Kerfuffle members
---