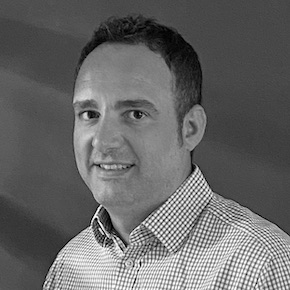 Edward Mitchell – Sales Executive
Edward joined the Sinclair Taylor team in 2022, with a focus on driving new sales for the business. Bringing with him a wealth of experience from his 17 years' estate agency background, working for leading agencies. Edward understands the challenges faced by estate agents and is familiar with that 'have a hunch' feeling that so many estate agents have when a property is removed from the market. A fully qualified member of the National Association of Estate Agents and holding a diploma in the Sale of Residential Property Through NFOPP.
What are the top challenges you believe your business solves for agents?
Our USP is that we not only identify missed fees that should have been paid on a property sale, but we also speed up the identification of those fees and enable a smooth and timely recovery of the commission owed to agents.
For some of our clients, they refer cases to us on an ad hoc basis, but for many we offer a more automated process where they send us their withdrawn listings regularly and we monitor the properties to see when they were sold and identify if there is a match. This removes the monotonous task for agents of trying to identify if a transaction occurred to a purchaser introduced by their Agency. We also work hard to remove the negativity that may be associated with recovery and protect their brand's reputation in their local area, acting as a professional intermediary between the Agent and the debtor. By having Sinclair Taylor in place from the get-go ensures a continuous, seamless, and stress-free recovery.
What is a typical day in the office for you?
I tend to catch up with emails and Estate Agency press first thing so that I'm one step ahead of any regulatory or market changes. Each day I will be speaking to Agents, corresponding about their individual cases or giving advice, or issuing quotes to new clients that are ready to be onboarded for recovery.
I speak daily to potential clients, explaining to them how we can help them. It's always rewarding when we communicate to an agent how much they could potentially get back in missed fees, many of which had no knowledge of before they enlisted our help.
---

Becky Taylor – Office Manager
Becky has been with Sinclair Taylor since 2004, and is responsible for day-to-day operations and managing a team of recovery agents. Becky has built a great rapport with clients, enhancing the service for them and being on hand for guidance and any day-to-day queries that crop up at branch.
What is a typical day in the office for you?
My typical day (after that first cup of tea) starts with a review of our fully automated monitoring system. I will be alerted of any completed sales to any of the properties we have been asked to monitor, and which might indicate a fee is due to an agent. These listings are then passed to one of the team in order that we can fully investigate, speaking to the relevant client if we think a fee may be due to them. My day will then be spent working with the team ensuring our recovery cycle is successful along with catching up with emails, speaking with clients and clients' vendors. It's a fast-paced environment and the days come and go in a flash.
---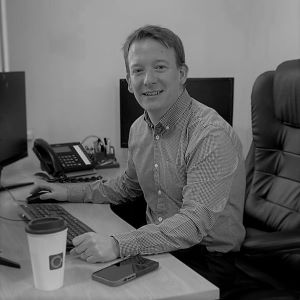 Richard Jefferies – Managing Director
Richard Jefferies joined the Sinclair Taylor team as Managing Director in April 2021 following the acquisition of the company by the Broadriver Group. Richard has worked within the industry for over 30 years having spent time during his career with well-established collections agencies, law firms and a major credit reference consultancy. Richard has been with the Broadriver Group since 2018 and in 2021 became responsible for group operational activities.
Sinclair Taylor was recently acquired by the Broadriver Group – how has this impacted the Business?
The collaboration between Sinclair Taylor and the Broadriver Group has enabled an investment in technology, systems and its sales and marketing efforts. Founders, Bill and Tom were keen to continue building on the business' foundations and felt that the Broadriver team were the fit they were looking for. Since acquisition the business has continued to grow. We have retained our strong relationships with existing clients – many of whom have been trusting Sinclair Taylor with their cases for many years. We have also welcomed a roster of new clients to the business and are already recovering substantial amounts for their Agencies. We are excited for what the future holds and building on our reputation as the number one provider of debt recovery solutions to the property sector.
---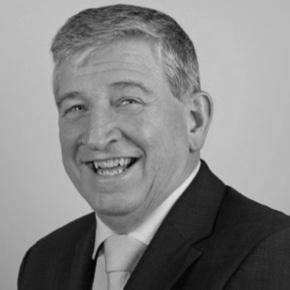 Bill Sinclair – Operations Director
Bill Sinclair founded Sinclair Taylor Management Services Limited, formerly Sinclair Taylor Debt Management, in 1999. With over 35 years' experience within the property sector, and with significant understanding of complex credit control and court processes, he is the driving force behind the brand and a well-known and respected figure in the industry.
What is the background to Sinclair Taylor?
We specialise in identifying and recovering debts for the Agency industry. One area we identified some years ago was 'withdrawn listings'; where agents were losing commission rightfully owed to them following the withdrawal of an instruction. This is where an agent had introduced a buyer and were due their fee, but were unaware a private sale had taken place, or another agent had taken their fee. A complete service was then put in place by us to recover fees owed, with the agent simply having to provide property data for us to take on the case, making it a simple and effective service.
The business sees itself as a partner with our clients, listening carefully to their needs and trying to find a solution that satisfies everyone. We have an impressive success rate in recovering debts previously thought 'uncollectable' and boast an impressive client list which includes the UK's leading estate agents and property management companies. We are also happy to advise on our clients' contracts and processes if this is affecting their ability to recover their fees.
What are some of the challenges faced by agents?
A common challenge that we are see is when Agents receive complaints pertaining to a completed sale, which results in non-payment of fees. Many such complaints are simply a delaying tactic which result in loss of revenue. Our team work on a no-recovery, no-fee basis, so we can help in such circumstances, and the agents we work with have nothing to lose by enlisting our expertise.
It is not just withdrawn sales instructions that we deal with; we can assist in recovering overdue and unpaid monies in any sector - including lettings, where significant fees are also lost due to unpaid rent or landlords deciding to manage the let themselves and not honouring the agreement in place.
What is one of the greatest accomplishments for the business to date?
Simply, the greatest accomplishment for the business is having recovered millions of pounds for our clients, especially in cases where Agents were not even aware that fees were due to them. This has been done without causing any negative press for our clients, due to the careful assessment of each case before any action is taken.
We are also proud that our team have over 100-years' experience within the industry and are able to help and advise in almost all situations and cases.
You've recently been acquired by the Broadriver Group – how has this impacted the business?
Sinclair Taylor recognised the need to grow the business to satisfy the needs of the Agency sector and being acquired by Broadriver Group has allowed us to bring additional functions in house to improve our processes and data, advance our IT, and it has given us the capability to serve papers and collect debts in more jurisdictions. Above all it has expanded our capabilities to help our clients.
What is a typical day in the office for you?
I field a lot of calls from clients asking for advice on issues arising for them. Most of our clients are aware that I have 35-years' experience in Estate Agency and so trust me to give them the right advice. I spend quite a bit of time preparing cases to start legal proceedings and a lot of my time involves collating evidence to enable a claim to go to court. I deal with mediation hearings and then later, if necessary, attending Court hearings. However, wherever possible I try to negotiate a settlement with clients.
---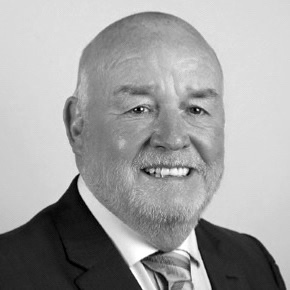 Tom Harris – Director
Tom Harris joined the Sinclair Taylor Management team in 2014. Tom has held a variety of senior operational positions including Estate Agency, Financial Services and New Homes board positions at Blackhorse Agencies, Woolwich Property Services and Bradford and Bingley. Prior to Sinclair Taylor, Tom was Divisional Director of the country's largest Estate Agent, Countrywide, where he was on the Board of Estate Agency, Financial Services, Social Housing, New Homes, and Corporate property. He was also a Board member of The Property Ombudsman.
We can see from Sinclair Taylors' background, you provide a range of services. How do you assist your clients?
We take problems away from our clients, whether it's a withdrawn instruction that they may be suspicious about, a lettings debt, a seller who has disappeared without paying, or a fee dispute - we take on your case and deal with it effectively and swiftly, avoiding distractions to your day-to-day business.
What does a typical day in the office entail for you?
A typical day for me will begin with looking at any emails requiring action, before moving onto files where the case manager would like a second opinion. I would then review all the matches and potential cases in respect of withdrawn instructions to ensure we have "prima facia" case and it is not a case which could embarrass our client. I frequently speak to the branch staff to gain clarity, check the facts, and ensure from their perspective there is no reason why we should not chase the fees owed to them.