Paul Chapelle
Director
What is your career background?
I am probably one of the longest serving pioneers of the Proptech industry. My over 40-year involvement dates back to 1981 when 'Proptech' wasn't even a thing and Microsoft Windows hadn't yet been invented.
I started working as a programmer for a small company based in the South West of England, who specialised in providing a branch-networked hardware and software solution for estate agents, notably Allen & Harris in Oxfordshire, now part of the Connells Group. I was tasked with designing and developing a software product to handle client accounting and residential property management, which was first released in 1982, and this was one of the very first products of its kind in the UK. This system later evolved into handling the more specialist requirements of estate (or block) management and related accounting.
I was there for around nine years. After a brief period working as the in-house IT consultant and programmer for Kinleigh (now Kinleigh Folkard & Hayward) I helped found Eurolink Technology Ltd. The initial months with Eurolink were spent building relationships with residential property management and letting companies, whilst working on an online commercial property advertising portal. Additionally, I carried out some consultancy in the City of London dealing rooms at Tullett & Tokyo Bank, working on a forex trading system.
How did you come to work for Veco?
Following the takeover of the company I was working for in the South West, myself and two colleagues decided to found Eurolink Technology Ltd in 1990. We initially rented space in the basement of Kinleigh head office in Lower Richmond Road, London before moving to our own offices in Mortlake. After a few years in Thames Ditton, we acquired our own office building in Leatherhead and have since grown significantly, all without external funding and while remaining independent.
We now provide software solutions in the lettings, property management, and estate agency sectors to some significant clients, as well as having public sector contracts, providing specialised and bespoke software for use by UK Government departments.
What's your proudest achievement?
My proudest achievement has been to design and develop products for the property industry for over 40 years. Including pioneering the 'One System' concept, merging databases across the main residential property sectors of estate agency, lettings, property management, client accounting and estate management.
What are the top 3 challenges you believe your business solves for agents?
Although still an industry providing a 'personal' service to its customers, property professionals still have a large amount of "mundane" and repetitive administrative work to contend with. In the early 1980s, entire offices were dedicated to 'matching & mailing' which involved staff selecting suitable property for applicants, printing and folding particulars, and getting letters posted. The systems I initially worked on automated these functions.
Today, rules-based 'automation' is a necessity to allow businesses to carry out repetitive tasks - such as credit control, managing compliance, and reporting - and the tools we provide at Eurolink make this possible, while at the same time allowing staff to become more productive.
Another challenge is to not try to become all things to all people, but instead to allow integration between our products and third-party services of a more specialist nature. 'Fixflo' and 'Rightmove' come to mind.
Thirdly, taking on new software and becoming reliant on that product is always going to be a challenge for any large agency or property management company. We provide very knowledgeable staff to train and assist agents in understanding and using their software investment to its full potential.
Which industry suppliers do you admire most?
Maybe a controversial choice, but I admire probably our largest competitor Reapit Ltd. In the early days of Eurolink, we developed the first iteration of what eventually became the 'Reapit' agency software, working closely with the first Reapit agency customers. At the time, we couldn't dedicate resources to continue working on this product. Reapit Ltd, as the company became in 1997, took on full responsibility for the software and the rest, as they say, is history. Despite being a competitor, I admire how they have evolved and developed their products over the years, to become a leading provider of software to estate agents.
Which estate agencies do you admire most?
Connells, Linley & Simpson (now part of The Lomond Group), and Ocean Home in Bristol have all been customers for a number of years. Our involvement with Connells spans over 30 years starting with Barnard Marcus. All these agents have strong leadership and dedication to good service and compliance. Also, working with Mears Group with their outstanding services in the social housing sector, as well as their involvement providing specialist government services.
What is the most valuable lesson you have learnt from working with estate agents so far?
Ultimately, we provide software that stores a vast amount of data – helping to reduce administration; automate repetitive tasks and reporting; and ensure their compliance with the increasingly complex legal requirements of their businesses – for example, in the areas of client accounting, tax, deposits, health & safety and GDPR legislation. Once these needs are catered for, we can leave them to do what they do best – provide a 'personal' service to their clients.
---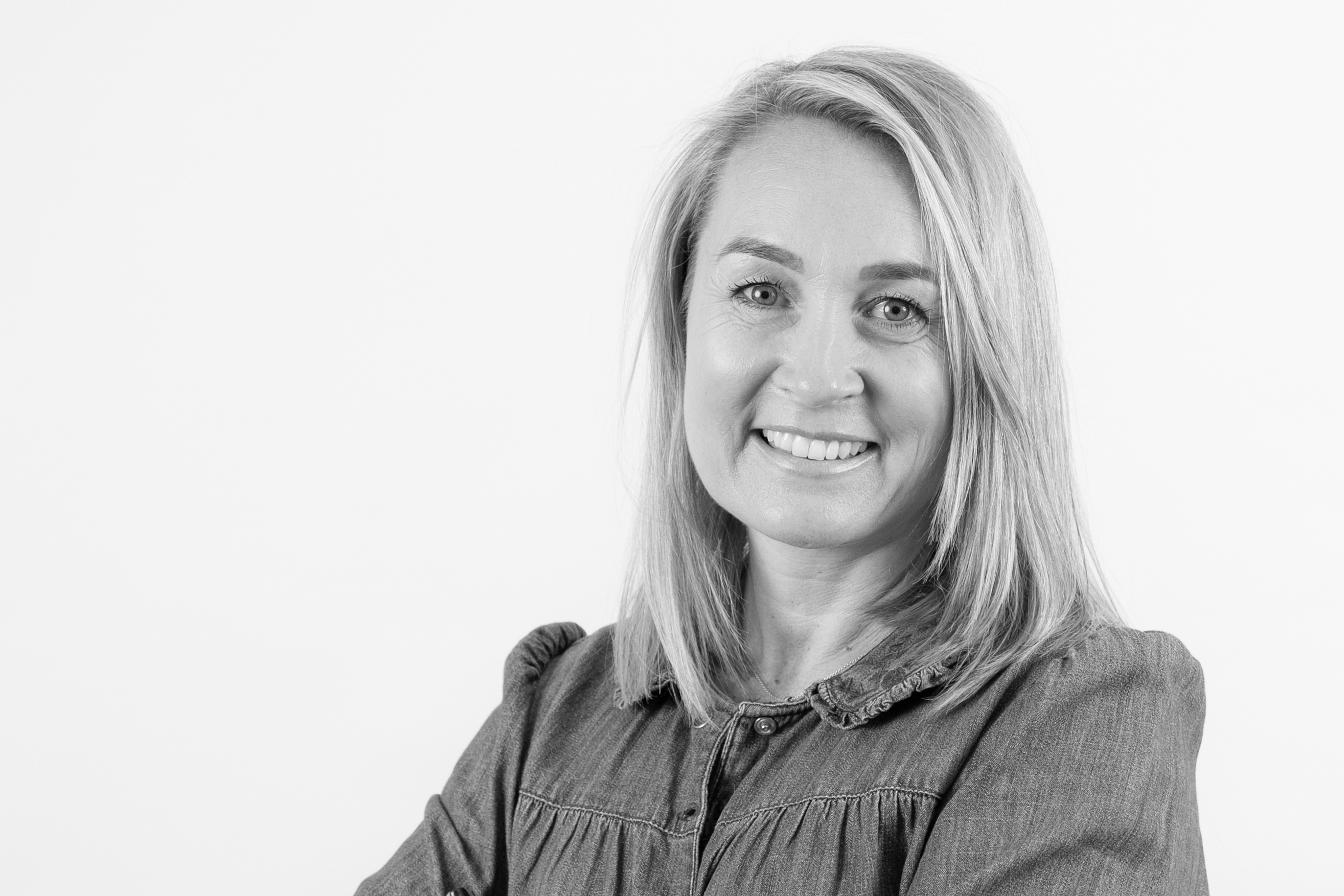 Nicola Murray
Director
What is your career background?
I left university at 21 with a BA Hons degree in Business & Marketing, I started working for Eurolink and I have never left!
How did you come to work for Veco?
I initially worked with the business owners to set up a sales team to grow the company. We then employed a team to cover Service Desk and Development, as client acquisition grew quickly in and around London, with many of the leading brands starting to use Eurolink for their Property Management and Client Accounting. In 2007, and following the birth of our first child, my husband Richard & I bought into the company. We remain involved both operationally and as shareholders.
What's your proudest achievement?
My proudest achievement has been to combine my career with bringing up two children, maintaining a balance without compromising either roles and the associated responsibilities.
What are the top 3 challenges you believe your business solves for agents?
We have built business logic for the sector for over 30 years, delivering feature rich applications to help agents scale, whilst remaining compliant. This is in no small part down to our approach to automation, which we were one of the first proptech companies to embrace. So being able to manage head count, whilst scaling up your agency and remaining complaint are, in my opinion, the top 3 challenges we provide business solutions for.
Which industry suppliers do you admire most?
I think Fixflo are up there, as they provide a great solution, in a specific area, and approach integration with a focus on mutual success. I also like Property Personnel, having spent many hours and days with Anthony and Alison at countless conferences and industry events.
Which estate agencies do you admire most?
For me there are two clients that are close to my heart, and who I have worked with for many years from being involved in implementing our software into their businesses. They are Connells and Linley & Simpson. They are headed up by very experienced teams who we have great business relationships with. They have continued to grow despite the challenges we have experienced over the years including the global recession in 2008 and more recently the pandemic.
What is the most valuable lesson you have learnt from working with estate agents so far?
We live in a 24/7 world and PropTech allows estate agencies to meet this requirement but even with the best technology and modern sales techniques ultimately it is people who sell and let houses.
---

Click here to find out how Veco can help your agency.