GoTo Group & Dezrez have integrated to provide agents a slicker way of referring through the platforms. Phase one of the integration is to allow the REZI uses to order EPC's through the software without the need of having to replicate data elsewhere.
With GoTo's nationwide panel of EPC providers, this comes at a time where we are seeing availability issues for many agents. There is also an income opportunity when passing the lead over to GoTo Group.
There are multiple phases of the integration to connect up to GoTo Group's vast array of services, the next integration will be the mortgage referral platform which should be live in June 2021. This will allow agents to panel mortgage leads based on a range of circumstances and offerings and is truly unique in the marketplace.
Dezrez clients will soon be able to utilize the following services via the integration however if they wanted to get started with using them sooner, the GoTo Group can enable this.
- Surveys
- Removals
- Conveyancing
- Auctions
- Committed Buyer
- TV & Broadband
- Home insurance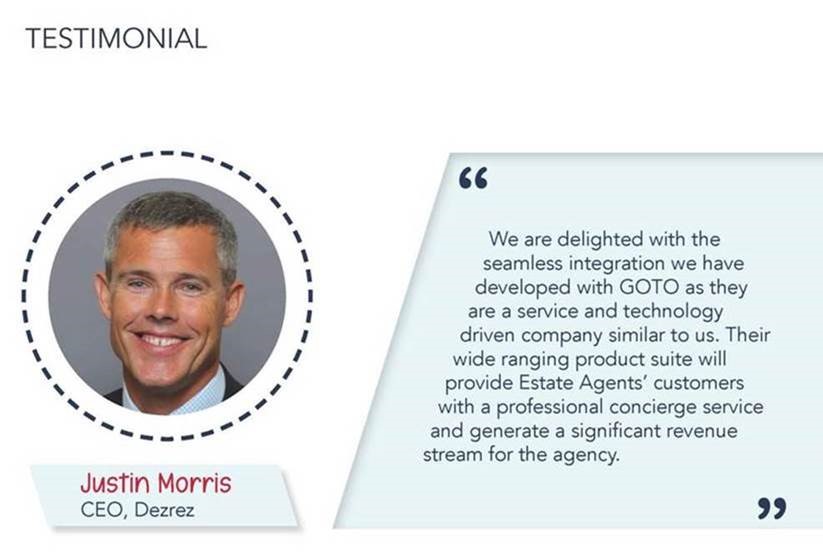 Visit the Dezrez landing page for more information and to see reviews. Click here
Visit the GOTO Group landing page for more information and to see reviews. Click here