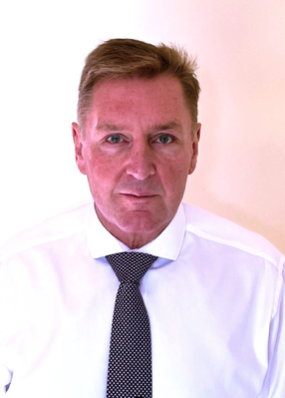 Platinum service* provider, Simply Conveyancing, hires industry's best leader Doug Crawford as their new Chief Executive Officer.
Simply Conveyancing, the high quality, national property conveyancing firm, has hired Doug Crawford as their Chief Executive Officer (CEO).
Well known in the conveyancing market, Doug joined MyHomeMove as CEO when it was a company of 300 people in 2012 and grew the organisation to become the UK's market leading conveyancer with over 1,200 people by 2019.
Recognised as 'Business Leader of the Year – Conveyancing' in the British Mortgage Awards a remarkable four times, Doug's vision, drive, strong people orientation, commitment to customer service excellence and the use of technology, are what make him a perfect match for Simply Conveyancing.
Simply are distinctively positioned as the tech-enabled conveyancing firm which delivers an unparalleled quality of personalised customer experience for home movers and develops deep strategic relationships with its estate agent partners.
Since 2019 Doug has been CEO of Optionis, a provider of accountancy and tax services to small businesses.
This appointment signals a strong appetite for further growth, as Stuart Rolland, Chairman of Simply Conveyancing, said:
"I'm delighted Doug is joining our leadership team. As the leader in customer service, we have doubled our market share in recent years, and we are innovating rapidly to strengthen this advantage. Doug has a proven track record of achieving growth through embracing technology, leading colleagues well and inspiring them to deliver great service. Together with all our brilliant people, I am certain Doug will build an even brighter future for Simply Conveyancing".
Doug said,
"It is a great pleasure to be returning to the residential conveyancing sector which I know and love so well. I admire the achievement of Simply Conveyancing in attaining such a strong reputation for service to both home movers and estate agents and I very much look forward to working with the Simply team to elevate this even further."
Backed by respected private equity investors LivingBridge, Simply Conveyancing, which was founded in 2000, has seen rapid expansion over recent years. It now has over 300 employees in offices in London, Peterborough, Daventry, and Cardiff. Simply is growing rapidly due to its excellent partnerships with leading estate agents and is one of the highest rated residential conveyancing law firms on both Trustpilot and *Feefo.
---
Find out how Simply Conveyancing can help your agency here
---