We were asked by Property Academy, producers of EA Masters, to scour the world of property for the best ideas and solutions that are helping agents be the best they can be. We received some brilliant submissions from our supplier partners and over the course of the EA Masters 6 month programme, we revealed The Top Supplier innovators in the following categories:
- Prospecting & Branding
- Market Appraisals & Property Marketing
- Progression & Applications, Additional Income and Property Management
- All categories
So without further ado, here are the hotly anticipated Top 40 Best Estate Agency Supplier Innovations: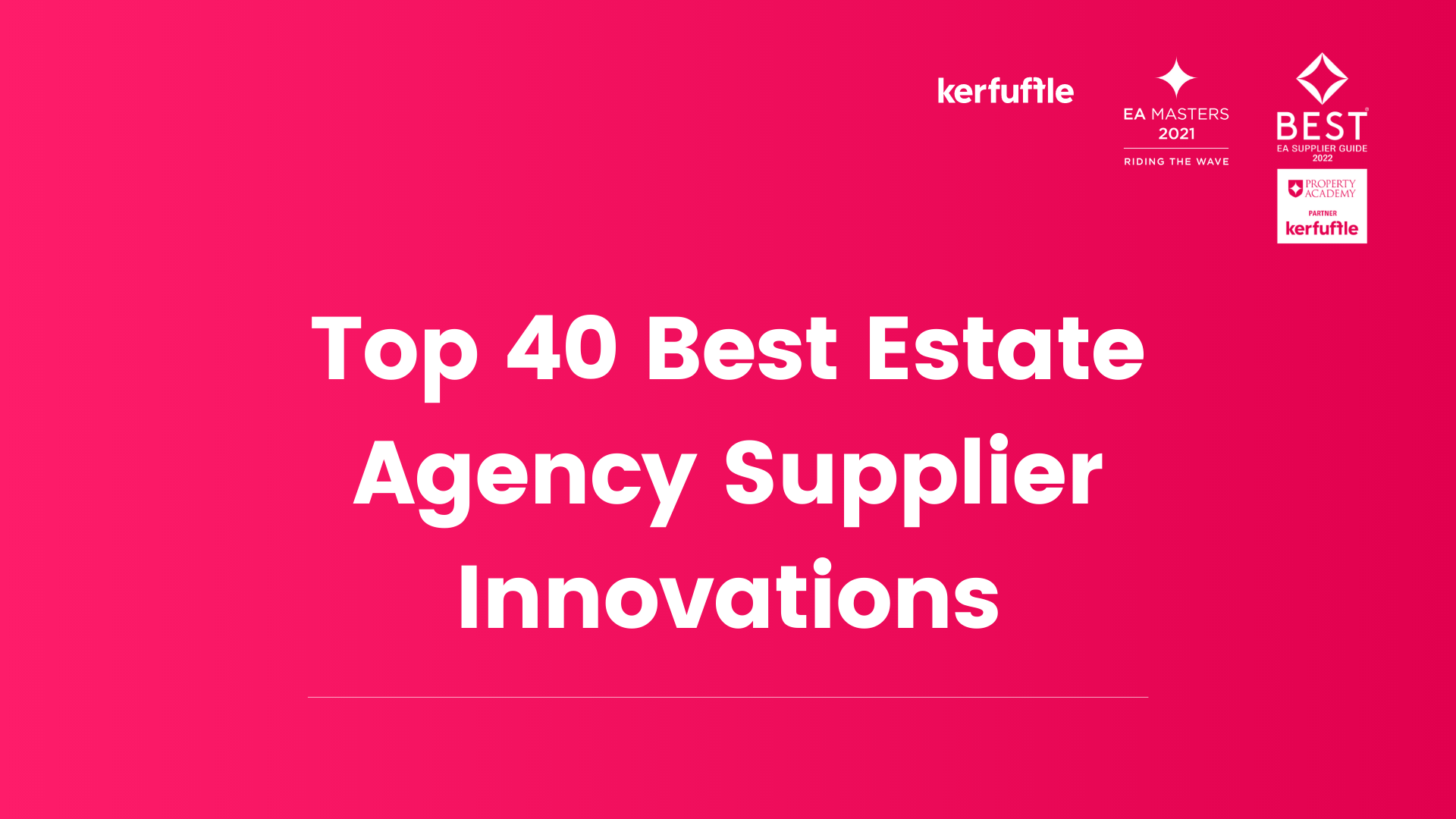 GRAB YOUR COPY OF THE TOP 40 GUIDE
Kerfuffle helps estate agents identify game-changing suppliers through our website and consultancy. We hope the above guide is a real eye-opener for you. Please do make sure to check out all these companies and the other 600+ we have on the Kerfuffle site to help you find the right partners at the right price!
---
BOOK YOUR FREE SUPPLIER MOT CONSULTATION
​If you need help creating a shortlist based on your current business challenges and your goals, we can help - in fact, helping estate agents find the best suppliers for their businesses is what we do. We take into account your current technology and systems, what's working and what isn't. Claim your free MOT today (usually worth £250). For every MOT booked before Christmas, Kerfuffle will donate to Stephen Brown's Computers for Schools campaign. Book now.