According to the ONS 4.4M households are privately rented out, and 18.7% of UK housing stock is a private rental. Which means hundreds of thousands of rental properties need to be showcased and let every year. And the same number need inventories.
IN-HOUSE 360° VIRTUAL TOURS WITH QUALITY FOR AGENTS
Increasingly though, tenants expect agents to provide a 360° virtual tour as the first line of their decision making, but this has been until now, an expensive and very time-consuming service for agents to provide.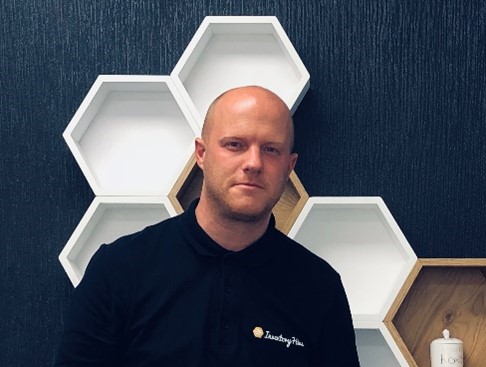 Innovator Rich Abbotts CEO of Inventory Hive took a look at this big problem, realising his clients do not have time to research solutions, are not always tech savvy, and knitting together property tours is not easy or cheap to do.
Richard said, 'I saw there was a big market and a big problem, agents can do fewer viewings if tenants can narrow down their choices remotely, but agents do not have the time to put tours together and the equipment is expensive, also training and adoption is always a barrier.'
COST EFFECTIVE
To make the InventoryHive 360° tour, it was important that the cameras are of the highest quality, so Inventory Hive sourced the best and secured a 10% exclusive discount from Ricoh for its clients, along with exclusive Insta360 One X cameras not available on the consumer market. The camera has to be capable of making a 360 panoramic image, which is then converted into an equirectangular virtual environment so you can create custom hotspots which engage end users.
The only other bit clients need is to make a small monthly fee to use InventoryHive's software that knits everything together, it costs as little as £8.00 + VAT a month for thirty stored tours, and five-tours published to the internet or via QR codes for adverts (slots can be published and unpublished at any time).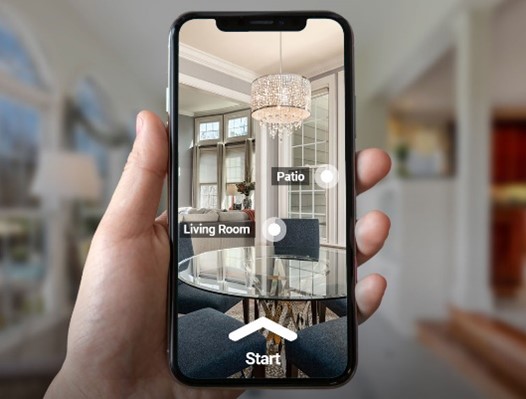 QUICK AND EFFORTLESS WITH JUST A FEW CLICKS
Agents are always in a hurry, so as a market leading property reporting platform with inbuilt paperless workflows, Inventory Hive has built speed into their 360° tour solution.
Richard, 'We have made the 360° process effortless, clients can create virtual tours in a few simple steps via iOS/Android App, and the great thing is there is no post editing, so it really is plug a play".
Just turn on the camera, put it on tripod in the room, connect to the Insta360 camera. Click 'Connect 360° Camera, Click 'Wi-Fi Settings' and Select your device. Then take & tag 360° images to rooms or spaces. Images will be available to browse from the cameras gallery and 'Take 360° Image' button will tag the image to the relevant room/space.
Lastly, add hotspots to connect rooms and spaces, along with text, photos or weblinks to videos. Then publish your tour later with a link or QR code from our App or browser.'
30-DAY FREE TRIAL
To make sure everyone is happy everyone gets a month's free trial. For agents who are hesitant about making the move to the next level contact Inventory Hive and see how it saves you time and money, decreases viewings wins instructions and keeps your business digitally on the front foot.