Property Market Update - March 2023
Get an overview of the current market trends and what is ahead of us for the rest of 2023 in this quarterly property market update webinar.
The webinar captures a discussion between industry leaders Lucian Cook of Savills, Mark Montgomery of Simplify and Paul Jamieson of TwentyEA on whether the market is returning to 'normality'.
Looking at the shape of the market, the analysis identified that supply is remaining the same while there's a drop in demand where it's being measured on sales agreed. However, if we look to earlier demand indicators which don't require a mortgage to be in place, it shows there is still an appetite for buyers to be investigating properties with these being around the same level as 2018 and what we could be seeing is suppressed demand due to mortgages taking longer to come through.
There's a key focus on house prices and how although we are currently seeing them stay relatively stable with the current deals, these are expected to drop, with fundamental factors such as supply, demand and affordability playing a role in causing these to fluctuate when we see the market settle.
We also explore why it's important to educate buyers and sellers to help expectations, the volume of transactions and stock and touch on how transactions can be smoother, more successful, and quicker, as previously there has been a high demand but low capacity to deal with it, putting huge stress and pressure on the conveyancing process.
Key highlight
We will see a stabilisation in the mortgage market from last year that will underpin transactions activity over the course of the year, however, qualifying buyers will be critical, meaning credentials such as cash offer, access to equity and secure mortgage will be highly valued.
Watch the webinar below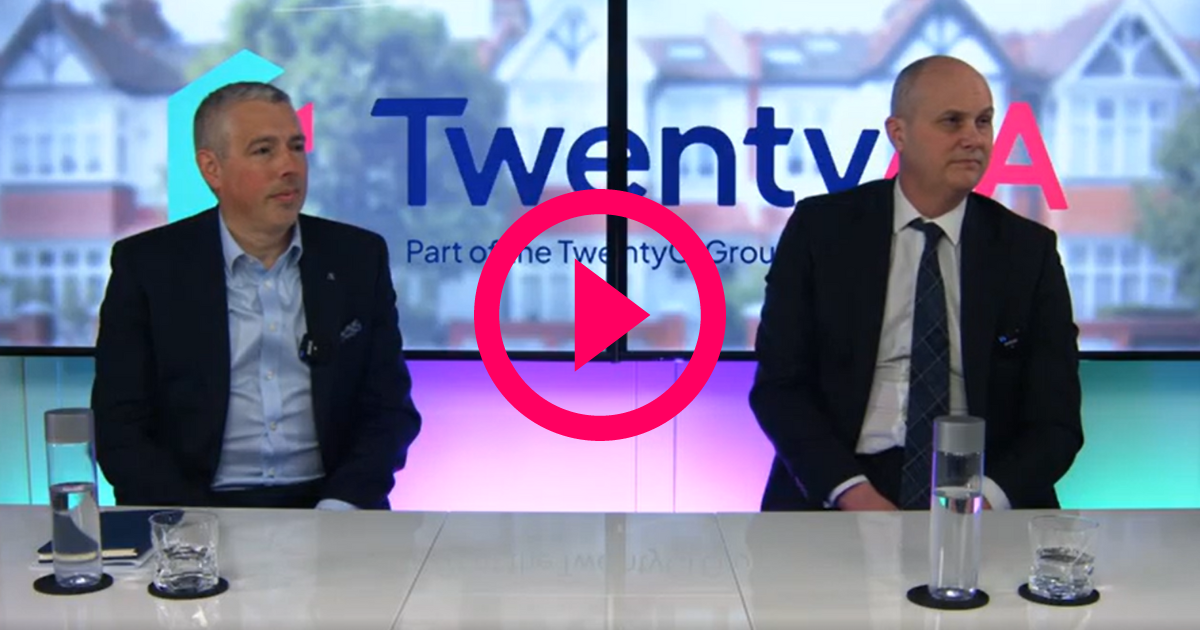 Or watch it here: https://youtu.be/UsrmV3OfmK4
Find out how TwentyEA can help your estate agency business here: https://www.kerfuffle.com/suppliers/twentyea