Here is a thought leadership article from Vaboo
---
Building a base of customers that use your services, trust your business, advocate for your company, and come back for more is the goal most businesses shoot for. But, like all good things in life, brand loyalty can be hard to win. Everyone is fighting for a long-term connection with their consumers, and it's never going to be an easy battle. This is especially true after a 2021 defined by uncertainty.
For Letting Agents, demonstrating customer loyalty, great customer experience, and developing long-term relationships with tenants has never been more important to show prospective landlords (especially against a backdrop of stock shortages) who they can trust to manage their investments.
Why is customer loyalty important?
In an age where consumers have unprecedented access to information and a massive platform to air out opinions and grievances, generating and maintaining customer trust and confidence is essential. That's why you need to do everything in your power to delight and empower your customer base.
Did you know it costs you five times more to acquire new customers than it does to retain existing customers? And did you know your current customers are 50% more likely to purchase an additional service, as well as spend 31% more than new customers?
You don't need us to tell you that if it costs more to acquire a new customer than to retain an existing customer, the ability to activate your loyal customers to recruit new ones — simply by evangelizing your brand — should be an exciting prospect for Lettings Agents.
As a for-profit company, customer loyalty is something all Agents should aspire to simply by virtue of their existence: Attracting and keeping happy customers by its very nature are those who drive revenue. Indeed, over 92% of over 100,000 satisfied tenants surveyed by Vaboo would choose their current agent to help them find their next property.
Loyalty connotes consistency – it means you can rely on custom – now and in the future. But consumer behaviour is changing rapidly, both in terms of what they consider important and where their loyalties lie. It is an agent's responsibility to react quickly to these changes.
Plan of action
It's time to talk about action. What should you be doing NOW to ensure your customers are loyal to your brand? How can you provide that customer experience that shows you value your customers and want to convey that appreciation back to them?
1. Listen and learn
It all starts with listening to customer preferences – not once or twice, but continually. Especially now, opinions and ideas are changing all the time. Ask your customers questions that matter and then use those responses.
Having a voice, and having it heard, is important to everyone. It's validating and encouraging to be listened to and taken seriously. And when they have a hand in shaping the future of your service, they're more likely to feel invested in it.
Make following up a regular part of your company's communication strategy. Ask how you could improve that experience in the future. This information should help you decide on your ongoing customer experience strategy.
2. Adapt and act
Time to leverage the data you've gathered and enact that strategy. Track behaviour, measure it and predict it. Make sure you're continually measuring results. By reaching out and asking what's going on, you are proactive. Customers don't have to come to you with the problem. Take the time and effort to serve and impress them at every possible touchpoint. Demonstrate that you know they're savvy and sensible through honest marketing.
Turn other parts of your business, physically and digitally, into something that adds real value. Make your customers' lives easier, and reward them for their loyalty. Retailers can use their physical space as a destination for community and learning, but it's up to you and your agency to find a way to create that value for your own customers.
And by extending a helping hand, you will see the kind of loyalty generated by this kind of personal attention that can't be bought –it is earned by building relationships.
3. Review and revise
Now is the time to ask the million-dollar question: Is it working? This is the stage where you look at the results and adapt your actions. That also means flexibility. Your customers need something to attach themselves to, something to be invested in. Your business needs to turn itself into a company where customer loyalty is earned by your everyday behaviour. Once you've generated that goodwill and company fandom, do what you can to project it to the world around you. Consumers want to hear from other consumers.
If your customer base is delighted and vocal, you need to get their message out there. Ask for reviews, put together well-crafted testimonials, and let any interested prospects know that real people trust your business — and they should too!
In Conclusion
Customer experience is a "journey". It is one that looks at each touchpoint and pain point that customers experience while interacting with your brand. Be considerate through your sales process, and don't cast them by the wayside once they become customers. Provide the kind of customer service that they'll want to talk about. Research has shown that increasing your NPS score (the measurement of customer experience) by 12 points leads to doubling the growth of a business.
By paying attention to those customer experiences that make an emotional impact, personalizing the experience, living up to your brand's mission and values, and rewarding customer loyalty, the experiences they have with your business will be remembered for a long time.
---
About Vaboo
As the Official Rewards Partner to the Property Sector, our branded Customer Rewards & Engagement platform enables our clients to improve the customer experience, stand out from the crowd, win new business and learn more about their customers to uncover opportunities for growth.
Over the next decade building trust and integrity is going to be key for all businesses in order to drive high-level customer and brand engagement.
Keeping your customers constantly engaged with your service is rewarding but time-consuming. This is where Vaboo's white labelled Customer Rewards & Engagement platform steps in to give your customers the best experience throughout the whole of the customer journey.
Providing access to hundreds of exclusive offers and discounts from national retailers shows your customers that you care and helps them in their day-to-day lives. With monthly prize draws, giveaways, and tools to help drive engagement with the local community, our platform enhances your brand and helps both retain existing customers and attract new ones.
Our highly engaging platform also helps to generate feedback, essential and revenue-generating information so that you get to understand and respond to their wants and needs as landlords, renters, and consumers.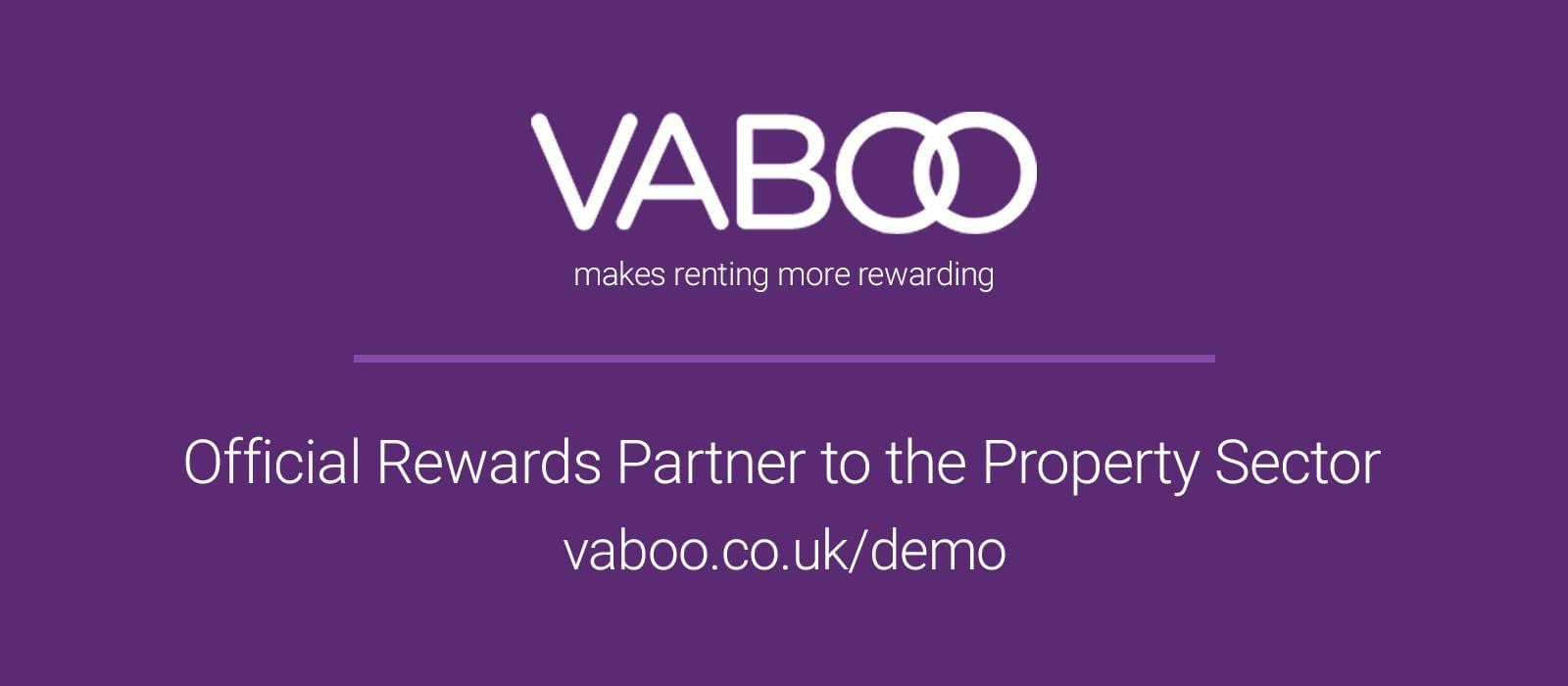 ---
Click here to view their exclusive deal for Kerfuffle members as well as check out their reviews
---