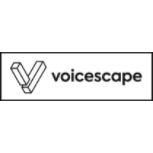 Unclaimed page
Share
Voicescape
Social housing managment software the improves tenant experience and drives efficiency in one place. Connect with... Read more
This supplier doesn't have a deal registered at the moment. To enquire about their pricing hit 'I'm interested'.
Social housing managment software the improves tenant experience and drives efficiency in one place. Connect with tennants to identify issues, ensure safety, gain access to real time insights and effectively allocate resources.
Solutions
Category
Departments
Know of a product that should be on this page?
Recommend one and embrace the kerfuffle community spirit