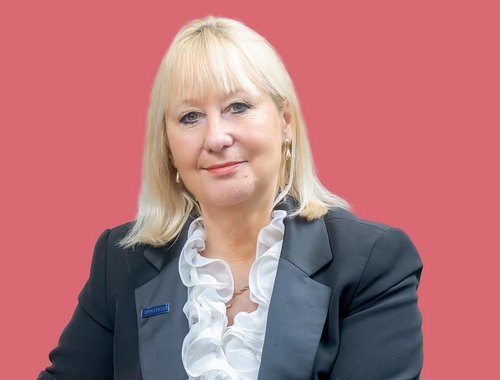 Glynis Frew
CEO of Hunters
Track record
Glynis Frew joined Hunters Estate Agents in 1999 and has been leading as Chief Executive Officer since December 2016. With over 20 years of experience in property, Glynis is highly driven and a well-known public figure in the sector, where she has been instrumental in Hunters' growth into one of the industry's largest franchises. She continues to raise the business's professional standards to the highest level through education and initiatives such as the Hunters Training Academy and is well known for her contribution to the regulatory environment.
Prior to joining Hunters, Glynis held a number of roles with blue-chip companies including United Biscuits and PepsiCo, where she specialised in running key accounts, sales and training.
Hunters, which opened its first office in York in 1992 and its first franchising branch in 2006, now has a network of over 200 branches nationwide. The company listed on the AIM stock exchange in 2015 and has consistently delivered strong results since then as it continues to grow.
My favourite suppliers
My favourite books
From Good to Great by Jim Collins (buy on Amazon)
7 Habits of Highly Effective People by Stephen Covey (buy on Amazon)
The One Minute Manager by Kenneth Blanchard (buy on Amazon)
These are my favourites because I can relate to all their messages and I don't have to turn myself in to a super hero to think about, and even more important, try to action what they suggest!
My favourite quote
I went to a conference once and it was for a whole day with lots of famous speakers. The person I remember was an unknown Management Consultant who said, "the secret to success is to recruit good people and then don't hack them off!" he didn't say 'hack' actually he used another word but I have never forgotten his message. It's all about people and getting the right people on the right seats on the bus!
Know of an influencer who should be on this list?
Recommend one and embrace the kerfuffle community spirit