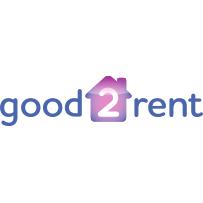 Unclaimed page
Share
Good2rent
Good2rent is an online platform for generating tenant leads. It aims to make your renting process easy. They help you... Read more
This supplier doesn't have a deal registered at the moment. To enquire about their pricing hit 'I'm interested'.
Overview
Good2rent is an online platform for generating tenant leads. It aims to make your renting process easy. They help you find a tenant that is profitable for your business and saves your precious time.
The best part is that the tenants are pre-vetted. This will save your time so you can attract real leads. The details of the tenants are sent to your inbox directly.
Good2rent also facilitates your renting process by providing features like digital ID verification, income analysis, rent analysis, and credit search. They also check if the tenant can afford the rent or not.
All of this is vital to save your time as an estate agent and generate more leads. They provide you with data that helps you understand your client's demands better. Good2rent is perfect for anyone who needs to up their renting process.